2019/2020 TEEN MISSIONS REPORT
Teen Mission is an important part of the FOF program for our youth as it imparts valuable life skills, develops their sense of responsibility and presents ways to examine the Word of God so they can grow in the Lord and communicate their faith to their community.
This year's program started on 24th November, 2019 and went through to 9th of January 2020. FOF sent 125 youths and of these, 87 gave their life to the Lord and 6 re-dedicated themselves to the Lord. 
Before proceeding to Teen Missions, all the youths gathered at the STC to receive groceries, blankets, clothes and other supplies before going to Ndola. Upon arrival at the camp, Teens were arranged in groups of thirty and given specific tasks to perform such as;
Planting maize and other crops,
Building churches/Construction;
Planting bananas.
Bible reading and memorising (a pack of 40)
Evangelisation
After the camp, the youths came back to S.T.C to receive new pairs of shoes to use for school and other school supplies, as well as provide reports on their time at the camp. Here are some of the reports from four of our youth that attended this recent event.
BLESSINGS MUKOTAMI
Blessings wrote, "I gave my life to the Lord when I was at Teen Missions Camp. I would like to be a Pastor when I finish school in order to serve in God's kingdom and to help people in the community. I would like to help sick people with the encouragement of the word of God that through him, many could be healed and be saved. Teen Missions has done the following for me: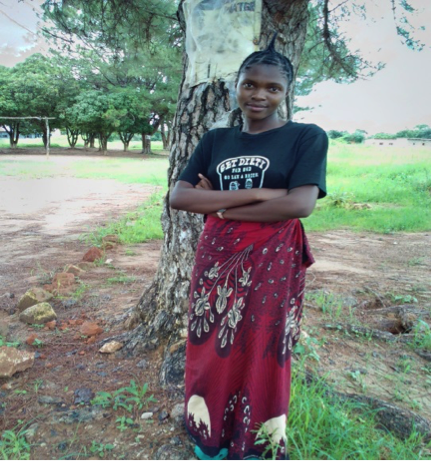 Shaped me to teach the Word of God and how to interact with others (social interaction).
Enabled me understand how to study the Word of God every day, and I have learnt various skills such as reading, bricklaying and farming.
Taught me how to use time responsibly and meaningfully.
Encouraged me to grow in my Christian life." And the things of the Lord, always.
PAULINE KATONGO
Pauline says she accepted the Lord as her personal Saviour during Teen Missions Camp after the Word of God was explained to her. She learned a lot of things at Teen Missions that have helped her in her Christian life. Teen Mission program helped Pauline to know the importance of time keeping, concentrating, working hard and understanding missionary work. She promised to continue preaching and sharing the Word of God to her family and friends when she goes back to her village.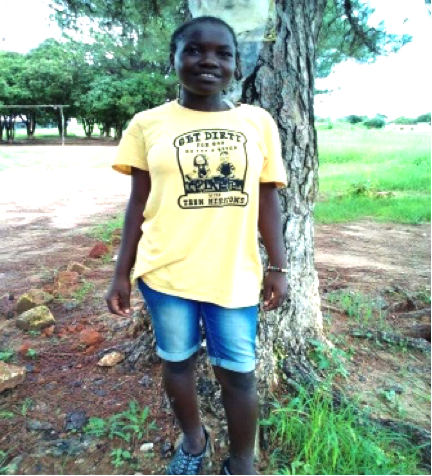 BRIGHT MWABANYA.
Bright is a twenty-two year old young man from the Inakamwale FOF Center on the Solwezi Road. He gave his life to the Lord last year at Teen Missions and went back again this year. He likes the Camp because it brings youths together to work and learn things like how to manage finances, how to sing, how to do farm work, learn to know God and how to behave towards one another. He appreciated the care he received at Teen Missions. He also said he enjoyed sleeping in tents and hearing birds in the trees singing all night during camp.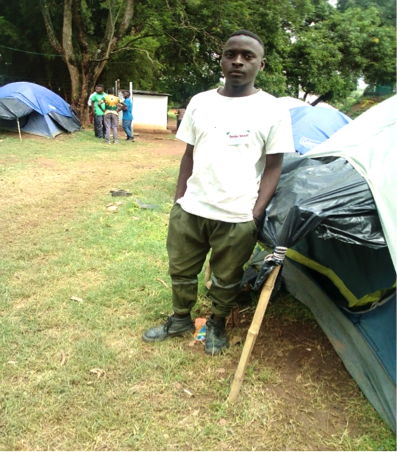 The debrief time also was another exciting time for him, when teams were competing in forty memory verses and singing. Lastly, he would advise youths to attend Teen Missions because it's really a good place to know the Lord.
ABRAHAM JIKATA
"I went to Teen Missions already a Christian and I was able to grow in the things of the Lord. I truly appreciate having attended Teen Missions camp." Teen missions taught me how to live with others, i.e. eating together, playing together and having fun together. Teen Missions promotes unity and more importantly, to be prayerful all the time. Prayers are very important at Teen Missions. In the morning there is personal devotion time and I have personally dedicated to God to continue personal devotion which is a good way of communicating to the Almighty God. Teen Missions taught me agriculture, poultry and crop management. Teen Missions help youths to be punctual at all activities and to be dedicated to duty all the time. It helps one to be disciplined all the time in life."
Note:
Five of our youths have since decided to remain at Teen Mission to train as Pastors.